A call to prevent and attend to adolescent pregnancy
When a Mexican girl or teenager becomes pregnant, she tends to think that it was the consequence of an irresponsible act, and she is pointed out as the cause of the problem and forced to carry the burden, as if in response to a negative action on her part. Factors such as poverty, marginalization, discrimination and inequality that adolescents experience and that contribute to the issue are ignored. Can a girl or teenager who has no decision-making power be blamed for a lack of initiative in not using contraceptives? Can she be held responsible when she does not have information nor has had comprehensive sex education? Can she be blamed for being forced to marry or for being a victim of sexual violence? In Mexico, according to official figures, two in 10 adolescents aged 15-19 years have been pregnant more than once. In addition, one in two teenagers 12 to 19 years old who initiates their sex life gets pregnant and four out of 10 teenage pregnancies are not planned or wanted.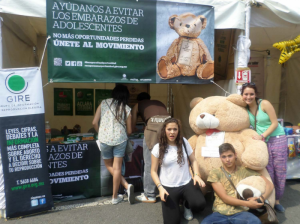 The probability of a teenager dying during pregnancy or childbirth is twice as high as that of a woman between the ages of 20 and 30. Differences in access to quality health services and prenatal care, malnutrition levels and health in general are factors that affect pregnancy during adolescence based on women's socioeconomic status. The most visible and serious impact is maternal and prenatal mortality. GIRE's campaign "Recover and Opportunity", in collaboration with the Mexican organizations Mexfam and Afluentes, emphasizes the responsibility that the government must assume with regards to adolescent pregnancy, such as preventing and dealing with sexual violence, eliminating child marriage, implementing comprehensive sex education, guaranteeing access to contraceptive methods, providing family-friendly counseling, addressing school dropout, ensuring access to legal abortion, and providing specialized reproductive health services. To avoid more broken life goals among teenagers, Recover an Opportunity focuses on these pending issues. It is crucial that adolescents stop being seen as responsible for the problem, because there is no doubt that Mexico has failed to fulfill its obligation to ensure girls' and adolescents' best interests.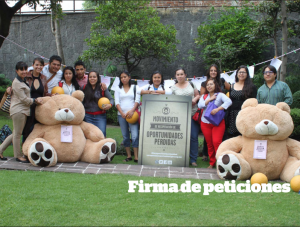 Adolescent pregnancy prevention proposals in Mexico: The following proposals are based on recommendations presented by the United Nations Committees, international organizations such as the World Health Organization and UNICEF, as well as by national and international civil society organizations working on the topic.
Sexual Violence
Promote a culture of gender equality that recognizes and condemns all forms of sexual violence against girls and adolescents
Train lawyers and health professionals to deal with cases of sexual violence against girls and adolescents
Guarantee access to abortion services for cases of rape of girls and adolescents victims of sexual violence.
Provide information and access to emergency contraception to victims of sexual violence.
Abortion Access
Recognize girls' and adolescents' right to terminate a pregnancy because of the risks to their health and life that an early pregnancy represents.
Contraception Access
Guarantee the existence of all contraceptive methods in adequate quantities, optimal use conditions and available at the time they are required, in public health institutions.
Increase access points to contraceptive methods (schools, sports centers, clubs, restaurants, shopping centers, and public transport, among others)
Provide accurate, timely, true, and evidence- based information about contraceptive methods.
Youth-Friendly Services
Guarantee a confidential environment during service provision for Young people.
Provide counseling on contraception and the risk of early pregnancy through appropriately trained personnel, free of prejudice and with absolute respect for the right to decide on sexual and reproductive behavior and the right to informed consent in the prescription of contraceptive methods.
Facilitate the identification of places where youth-friendly counseling services are provided
Specialized Health Services
The provision of sensitive, specialized and quality health services that meet the physical and psychological needs of pregnant girls and adolescents during pregnancy, childbirth and the puerperium, considering the particularly high risk that they face.
Sex Education
Ensure that sexual and reproductive health issues are taught in the public schools.
Provide health education, comprehensive knowledge of sexuality and family planning, as well as responsible parenthood.
Train teaching staff on sexual and reproductive health issues.
Offer workshops for parents on adolescent sexual and reproductive health.
School Dropout
Prevent school desertion by pregnant girls and adolescents through educational programs and scholarships that strengthen their ability to stay in school.
Provide flexible educational schemes for pregnant girls and adolescents and mothers.
Child Marriage
Implement the necessary legislative reforms to ensure that the minimum age for marriage is 18 years for both men and women.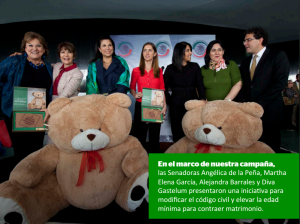 National and International Organizations working on this issue
International Organizations with Offices in Mexico:
UNFPA México. http://www.unfpa.org.mx
UNICEF Méxicohttp://www.unicef.org/mexico
OMS/OPS México http://www.paho.org/mex/
Some of the national organizations:
Redim Red por los Derechos de la Infancia en Méxicohttp://www.derechosinfancia.org.mx/
DemysexRed Democracia y Sexualidad http://www.demysex.org.mx/Inicio.html
Afluentes, S.C. http://www.afluentes.org/
Equidad de Género: Ciudadanía, Trabajo y Familia http://www.equidad.org.mx/
Ipas México http://www.ipasmexico.org/
Católicas por el Derecho a Decidir http://www.catolicasmexico.org
Red Balance http://www.redbalance.org/
Fondo María para la Justicia Social http://www.redbalance.org/maria/inicio_maria.html
Gente Jóven- Mexfam http://www.gentejoven.org.mx/
Espolea http://www.espolea.org/